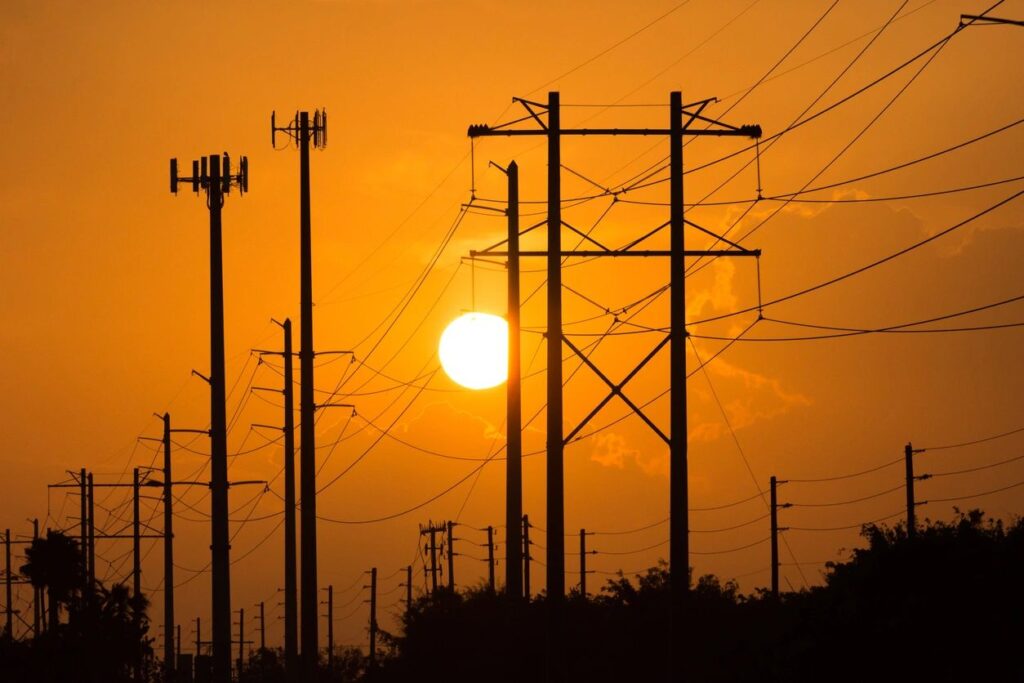 Rooftop solar offers an array of benefits to help Virginians use more clean energy while bringing down the cost of power.
But to protect their own profits, monopoly utility companies are trying to make it harder or more expensive for Virginia's families, schools and businesses to get their own solar power.
Unreasonable Interconnection Costs
The most recent issue concerns excessive costs that Dominion is trying to impose on small rooftop solar projects from 250 kilowatts to 1 megawatt to connect to the public power grid (known as "interconnection"). Dominion is the largest utility company in Virginia, serving the state's most populated regions including Northern Virginia, Hampton Roads and the city of Richmond, so what they do has a big impact on the state.
Most solar power systems cover only a portion of a customer's electricity demand and must be connected to the grid so that the customer can continue to get the rest of their power from the utility. In addition, when a solar customer produces more power than they need, they can send the extra energy into the grid for all customers to use through a system called "net metering." It's a win-win situation that makes solar more affordable and also brings down costs for all utility customers, even those who don't have solar power themselves.
In December of 2022, Dominion announced new Interconnection Parameters, requiring small commercial-scale solar projects to install an advanced form of cabling called dark fiber, which costs $150,000 to $250,000 per mile. And that's not all. Dominion wants these small solar projects to also install additional hardware known as a DG Relay panel at $250,000. Then, as if that weren't enough, engineering and construction management to make all of these pieces work together can cost $200,000 to $1,200,000 per project.
Dominion claims that this equipment is needed to ensure the reliability of electrical service and the safety of its workers. However, rooftop solar connected to the grid has been safe and effective in Virginia under net-metering rules since 1972, with commercial solar net-metering over the past 13 years. In fact, none of this extra equipment is necessary for a solar project to safely connect to the grid, according to experts.
But these unnecessary costs, which can raise the cost of a solar project by up to 40%, make solar impractical for public schools, churches, local governments, and other public and private customers seeking to achieve their sustainability goals through solar energy. Dominion's interconnection requirements are especially detrimental for rural schools and communities where Dominion's distribution grid is least developed, and where customers are least able to afford these costs.
By making solar projects more expensive, Dominion's interconnection requirements threaten to decimate the Virginia solar industry and trigger massive job losses for solar developers, installers, and many other people employed by these small businesses.
The Solution
Dominion needs to allow solar projects to connect to the grid without imposing unnecessary costs high costs — costs so high that they can kill an otherwise viable solar project. If the company won't voluntarily withdraw its burdensome and illegal new interconnection requirements immediately, then state energy regulators should immediately suspend the new rules pending a full investigation.
Shortly after Dominion announced its new Interconnection Parameters for Distributed Energy Resources (DERs) without approval from state regulators on December 21, 2022, the Virginia Distributed Solar Alliance asked Dominion to immediately suspend the new requirements for small scale net-metered solar projects up to 1 MW until the Virginia State Corporation Commission, which regulates public utilities, can decide on whether the requirements serve the public interest.
When Dominion refused, VA-DSA filed a petition with the SCC against Dominion on June 1, 2023 seeking injunctive relief against Dominion's unprecedented, greatly harmful, and unlawful new interconnection requirements. We are now working with state regulators as they consider the case.
How You Can Help
The Virginia Distributed Solar Alliance has engaged experienced representation to make our case to the State Corporation Commission that Dominion's new requirements will devastate the rooftop solar industry and make distributed solar more expensive for schools, hospitals and businesses in Virginia.
To win our case and push back Dominion's power grab, we will need to invest about $60,000 in legal representation. The small businesses and environmental advocates who make up the membership of the VA-DSA have already covered more than half of the costs of this campaign.
Now we are asking citizens who care about solar in Virginia to help us raise the rest of the funds we need. If you would like to help, please consider a donation to the VA-DSA legal defense fund.
Thanks for joining the fight to keep rooftop solar affordable for and available to all Virginians!